Projects
Notes or article author name can be added in this area.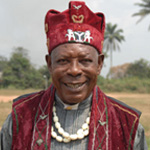 Our primary mission is to preasure the government of Abia State to construct the road to Ozara. This project will open access to Akwukwo ofe linking mile 27 and provide basic infrastructure for rural development, which will provide jobs for our youths and encourage the people to engage in profitable farm and agricultural activities in Igbere. To achieve that goal, the bridge at Okparanu is a major challenge which requires the weight and resources of Government to complete.
The people will cooperate with Abia State Government and all well meaning individuals to ensure that this all important road is constructed at the speed of light. These act will bring the dividends of democracy to the citizens while checking erosion to preserve our land.
Igbo Language preservation
Scholarship Fund

Health Awareness

Cultural Exchange

Municipal and Local Gov Project

Rural access and projects
Amankalu Day
Farming and Agriculture
Communication Projects

Youth and Sports

Law and Order
Security
Government Relations
Neighbors

Our Appeal
The Eze and Council appeal to all sons and daughters of Amankalu and Igbere at home and abroad to do all things possible, including appeal to friends and well wishers to assist in the building of infrastructure in Igbere. We are open to those who bring industrial development to our land. Our land is open to wind and solar power developement and can serve as a hub for commercial outrich to the hintherlands.